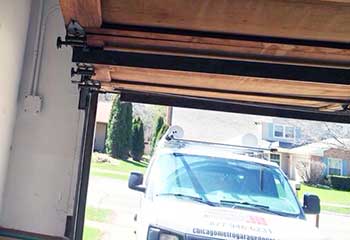 Track Replacement
Customer Issue: Mr. Olson accidentally scraped his car when coming into his garage one day, and afterward saw that the track seemed to be broken.
Our Solution: Mr. Olson showed us where he felt the problem with his garage door track resided, and our professionals agreed that it had indeed been damaged. We removed the rollers from the tracks carefully to bring the garage door down in order to access the track. Once our experts removed it, we installed the new one and ensured it had proper alignment to let the door move smoothly.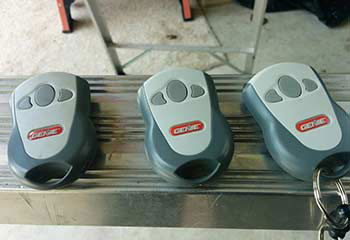 Opener Remote Control Failed
Customer Issue: Mrs. Denardo's garage door opener responded just fine to wall controls, but stopped paying attention to the remote.
Our Solution: Our team couldn't find any reception problems with the opener or obvious hardware issues with the handset, so they tried reprogramming it. When that failed, they opened the remote and found the wiring heavily oxidized; fortunately, they had a replacement Genie G3T-BX remote in the van.
Irene Denardo
- Fernbrook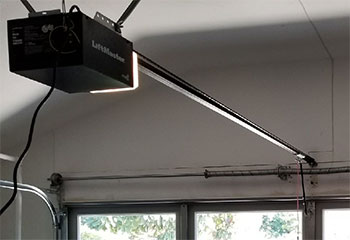 Opener Replacement
Customer Issue: An old opener motor burned out, and the unit needed to be replaced.
Our Solution: The customer wanted something simple and relatively silent, like her old model, so our team provided her with a wall mounted LiftMaster 8500 garage door opener and hooked it up to her torsion system. Installation was easy, and the tests went well.
Katya Charsi
- Four Corners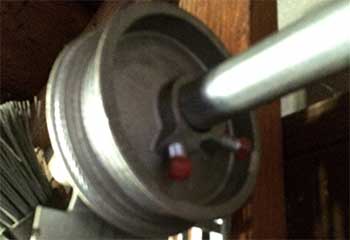 Cable Replacement
Customer Issue: Garage door making scraping sounds.
Our Solution: Our test confirmed the cause of the noise - a worn cable. We removed it and discovered the drum's surface was quite rough. To solve the problem, we installed a new drum and a new cable with the same design and length as the old one.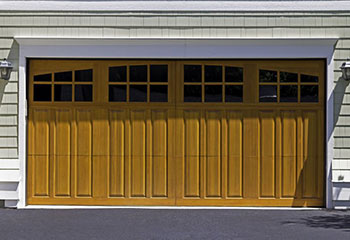 Clopay Garage Door Installation
Customer Issue: Vert old garage door.
Our Solution: We consulted our customer and helped her choose a Clopay garage door from the Modern series of the Canyon Ridge collection. Our installation work began with mounting the stationary hardware. Then we put the panels together, set up the new spring and connected the door to the opener.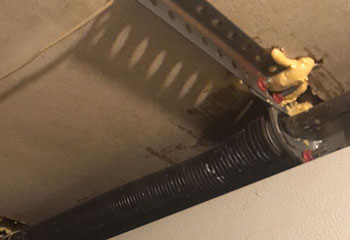 Spring Replacement
Customer Issue: Broken torsion spring.
Our Solution: We removed the broken prices and places the new stronger spring over the shaft. Then we wound it so that it held enough force to match the garage door's weight. Our final step involved applying a thin layer of lubricant. When we tested the door, it opened and closed properly.